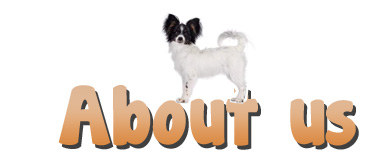 We live in beautiful Vollen, close to Oslo. We are originally a family of 6. Only the youngest man now lives at home. We also have a small grandson. She always comes by and loves our Papillons.
Our first Papillon was Kelly (NUCH Marbijos Kelly). Then came Tika (NUCH Destiny Heights Tequila) in 2006. These 2 became in 2007 the start of our kennel Kellika (which is named after Kelly and Tika).
We love the Papillon breed. A big dog in a small body. Happy, playful, social, willing to learn, smart and quick. Nice family dogs that can go on long walks. Those who wish can exhibit them and/or participate in various courses in, for example, agility, rally, obedience or track. We recommend that puppy buyers attend a puppy course.
We have 2 Papillons at home: Milla and Luna. We also have 2 bitches on the front, daughter of Milla, Pixie and her great-granddaughter Tinkerbell. Luna is Tinkerbell's grandmother.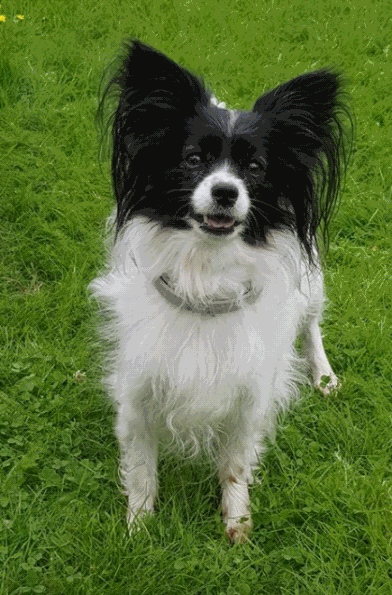 Milla
Milla is a calm, kind and harmonious bitch. She has had 3 large litters. We think that was enough for her, so she won't have any more litters. She loves to play and we also do a little agility and search on a hobby basis. She is Luna's 2-year-older half-sister and she often behaves towards Luna like her mother. They are very nice together, very fond of each other and play together a lot. They sometimes actually remind me of Kelly and Tika…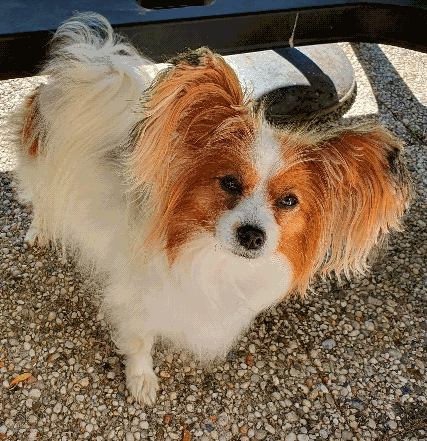 Luna
Luna is an active bitch. She loves everyone and everyone and is always in to play. She has enormous drive and also has a lot on her mind and makes a lot of noise. She is very kind and cuddly and would like to work for and please her owner. She loves fetch toys and also agility. Luna has proven to be a star in the ring and can adorn herself with several titles. Unfortunately, her ears hang a little after her litters, so she has (for the time being?) been given a show stop.
Pixie
Pixie is super kind. A soft bitch, who is a bit of a diva and extremely likes to be cuddled. She is calm and confident in herself. Basically looks quite a bit like mum Milla. She has done well in the show ring and we hope to get her Champion before her next litter (unfortunately due to Corona there were few exhibitions in recent years). She is fond of all animals and people she meets. She had a litter and was a super good mum. When she has had her second litter, she must be registered on the forekeeper.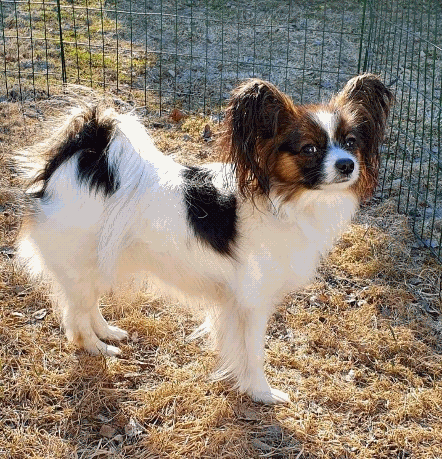 Tinkerbell
Tinkerbell is a lovely girl. Lively and happy and somewhat similar to Grandma Luna in her enthusiasm. She has a great drive and would like to please her owner. She can relax and loves cuddles. She has done a bit in the show ring and has done well. She hasn't tried any sport yet, but I think that both agility and track could be something for her. She is very fond of children and is lucky enough to have regular contact with children at her foster home. She thrives with Milla and Luna when she is with us. She means a lot to us, also because of the lines behind her. She has both Kelly, Milla and Luna behind her and is from line breeding over Cleo (NUCH candidate Cleopatra Vom Volkersberg), and on her mother's side she is the fourth generation bitch from our breeding. She will only have one litter and will then be overwritten on the forekeeper. Of course, we hope to keep a bitch from this litter!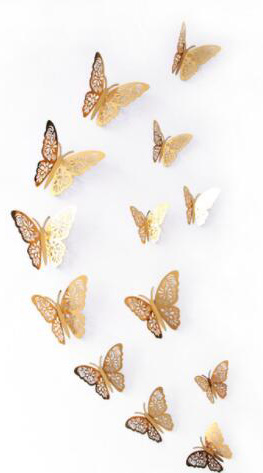 In autumn 2015 we lost our beloved Tika and in spring 2021 we lost Kelly, they are deeply missed. In our hearts, through the kennel name (Kellika = Kelly + Tika), and through their offspring, which appear on quite a few pedigrees around, they live on.
Our dogs are first and foremost our much-loved "family members"
We occasionally have a litter. We do not sell the puppies to just anyone. Potential puppy buyers must come for a puppy visit and the chemistry with the puppy must be right and it must feel 100% right for us and everyone. We want loving and permanent homes for our puppies, where they will receive the attention and love that every puppy deserves.
During puppyhood, I am concerned with both environmental training and socialization and enjoy it. My goal is to deliver healthy, happy, kind, safe and social puppies. I expect puppy buyers to continue the good development of the puppy in their new home.
In breeding, I look a lot at health and temperament and look far back in the pedigrees. Everyone gets the necessary health tests and of course we only use healthy dogs in breeding. We follow the NKK's and the breed club's recommendations for breeding.
Reading pedigrees and understanding what lies behind and what it gives is my passion. So the preparatory work for coal is thoroughly done. But.., they are living beings, so you never have a 100% guarantee of how the puppy will develop. That's why I don't promise that they will become stars either. You can't make promises like that when they're so young. We follow up our puppy buyers with all possible advice if desired. Puppies that leave our home take a part of my heart with them and they will be loved by us for the rest of their lives!
If you are wondering about anything, get in touch. Email: mail@kellika.com or private message via messenger on the Kennel Kellika profile on Facebook. Feel free to take a look there too.

With best regards,
Sylvia