We are a family of 6 living in beautiful place, Vollen, nearby Oslo. The eldest children are now studying and have moved out. We have now 2 teenagers at home and I really love it.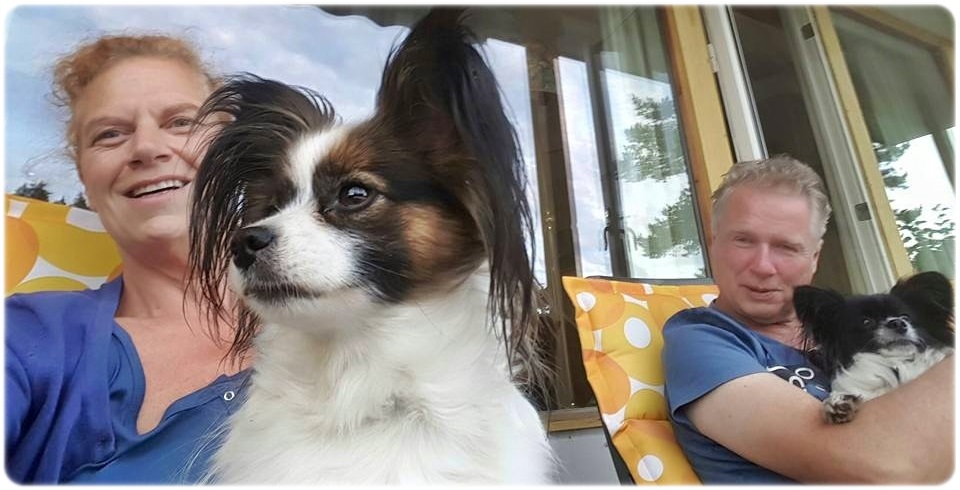 I love dogs and especially of breed Papillon. Papillon because they are big dogs in a small size. They are happy, playful, social, nice to do different courses with (agility, obedience), fun to show them at dogshows and foremost lovely cuddly family pets. We now have 3 girls at home: Kelly, Tika and Milla. Milla's lovely mom Cleo is "on food", that means that I own her, but she lives somewhere else (also in Vollen thankfully). After she has got 2 litters she will be owned of the family where she lives. Cleo is in every way a fantastic bitch, I'm glad that I had the opportunity to import her from Germany. Kelly and Tika are both Norwegian champion, but now they are "retired" and our beloved 4legged family members, together with our little Milla.
We love to go long dogwalks and the dogs are happy to take a swim in the Oslofjord too. Milla has now debuted in puppy class and she has got great critiques and the judges wrote that her appearance was "very promising".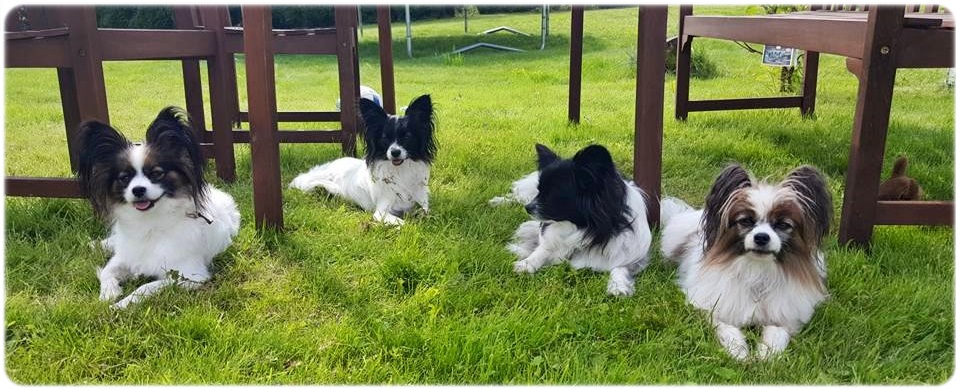 We sometimes have a litter and it is my passion to look at the bloodlines and find good, especially healthy combinations. I check in at least 9 lines in their pedigrees both behind my girls and behind the males I am considering using for breeding. So far I'm happy with the Kellika offsprings!
We do not sell puppies to anyone ... they need to come on a puppy visit and the chemistry between the puppy and the new owner must be just right and it also must feel 100% right for us. When the puppies still are at our house I am very concerned about the environmental training and socializing and I think it is fun! My goal is to provide healthy, happy, kind, safe and social puppies ...

Feel free to take a look at our website. I would appreciate if you sign our guestbook. If you have any questions please contact me: mail@kellika.com

Sincerely, Sylvia